Joris Voorn
Outside of Ibiza, Joris is a regular fixture at all of the key clubs and festivals on the global underground circuit performing multiple weekly shows at events across Europe, Japan, Hong Kong, China, Singapore, Australia, Russia, Brazil, Colombia, Israel, Detroit, Chicago and New York.
Sven Väth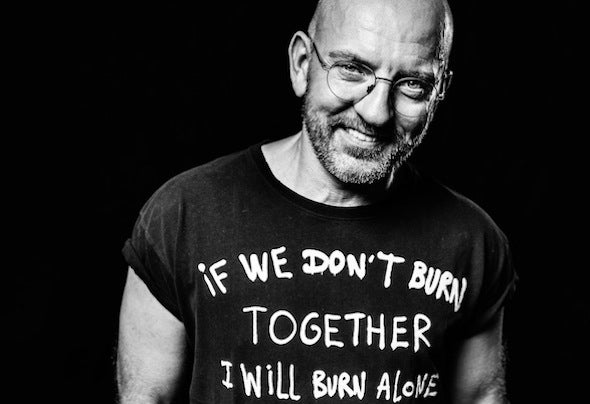 Sven Väth is quite simply unique. A legend in his own lifetime with a commitment and passion that has influenced the advance and evolution of electronic music. Clubs, record labels and careers have been launched.
There are some people that are destined to emerge and change things. Change landscapes. Sven Väth is a risk taking visionary, an instigator, an innovator and very possibly invincible.
Adam Port b2b &ME

Adam was Hardcore, when he was 16. No, not Rotterdam-Hardcore. We're talking New York-, Boston- and Washington D.C.-Hardcore here. It's a past that he still lives up to, cultivating it in his vegetarian-straight-edge-lifestyle. After that there was HipHop. He got in touch with turntablism, discovered his love for vinyl and evolved to be a skilled DJ for the first time. Then, finally came Techno. &ME entered the House and Techno world somewhat out of the blue, it is due to his sublime modesty that's already captured in his alias. His way to become one of today's most praised and sought after DJ/producers is based on a solid foundation. Check out their Boiler room to feel the magic when these two play together. 
Magdalena b2b La Fleur


One of the industry's most exciting breakout talents, La Fleur is blazing a trail impossible to ignore. From her highly lauded collaboration with Sasha 'Förbindelse' that scored an Essential New Tune, to her stunning debut on Kompakt's Speicher series 'Tears' and the relaunch of her Power Plant label with the exquisite 'Aphelion' EP, her elegant take on house and techno continues to captivate. 
Magdalena's eyes were opened to the world of electronic music when she was just 15 years old, when her older brother snuck her into a club for the very first time. Having grown up with the musical influences of her native rural Yugoslavia as a child and later, as a teen, metropolitan Hamburg, the field of electronic music was an exciting discovery for her.
Sasha & John Digweed

The best DJs know that Djing is first about being able to read people and then about being able to tap into that human experience and take it on a journey. Sasha has always been noted for being a master at this; if there are boundaries yet to be broken, then you can bet that Sasha has got them in the crosshairs. 
As a person John's lack of pretense is enveloped in imagination and invention. Good reason for John being one of the most respected, analyzed and imitated dj's in the world. Digweed is both solid and durable with unyielding precision. His sinuous dj'ing and production sound has become its own convincing dance ethic. He is centered to the principles of life, living and friends in such a way that he generates an aura of self-explanatory excitement and enthusiasm.
The two masters join for another b2b behind the decks this time at Family Piknik. Check out their Live at Ultra Music Festival from 2017! 
Family Piknik announce full line for its 8th edition
Espace Grammont, Montpellier
August 3/4th
With all these great artists gathered under the Mediterranean sun, magic will be in the air !
Early Bird Phase 1 sold out in less than 20 days. Early Bird Phase 2 is still active (40€) before stepping up to Standard 
A STUNNING OPENING CONCERT DEDICATED TO LIVE ACTS 
Family Piknik's Opening concert will be once again focus on ELECTRONIC LIVE ACTS and it will showcase some of the best shows of the moment. As this year's headliner, the festival will warmly welcome the very well-known and respected French master chief AGORIA, who'll present his innovative live show around his new studio album.
People will also be blown away by Diynamic's genius JOHANNES BRECHT, Solomun's loyal soldier in the studio. Techno veteran MARC ROMBOY will exclusively launch his brand new LIVE act, as well as MATADOR, who'll stop by Family Piknik for one of his only six Live acts in the world this year. French trio LKF (composed of TIME, who released Family Piknik 2018 official anthem 'Keys of Gods' + Villanova) will open the show and Brazilian superstar ANNA (Kompakt, Drumcode…) will close this opening night with her banging techno.
Full line-up (premiered on Youtube Friday at 10h30 Paris time)
Boarding to Family Piknik teaser :
Announcing FISHER in Paris (Road to Family Piknik)
>>>>> FULL LINE-UP <<<<<
• OPENING CONCERT FESTIVAL on saturday 3rd of August – 5pm / 2am 
AGORIA live
ANNA closing dj set
MATADOR live
JOHANNES BRECHT live
MARC ROMBOY live
LKF live
• SUNDAY FESTIVAL on sunday 4th of August (10 am / midnight) 
STAGE 1 
CARL COX
SVEN VÄTH
ENRICO SANGIULIANO
DAMIAN LAZARUS
JONAS RATHSMAN
TOM POOKS B2B JOY KITIKONTI
NICO MOORE
FLAMINGO STAGE
SASHA & JOHN DIGWEED -> exclusive 3 hours back-to-back
JORIS VOORN
HERNAN CATTANEO -> 3 hours exclusive set
LA FLEUR B2B MAGDALENA
GUY MANTZUR
MEES SALOMÉ
CEBB B2B GREG DELON
SECRET STAGE
ADAM PORT B2B &ME (KEINEMUSIK) -> 4 hours back-to-back
BUTCH