Craig David, Roger Sanchez, Toots and The Maytals, Shaggy, David Rodigan, Floorplan, Danny Krivit, Francois K, Pleasurekraft, Richie Ahmed, Green Velvet, Low Steppa, Crazy P, Todd Terry announced under JBM events banner.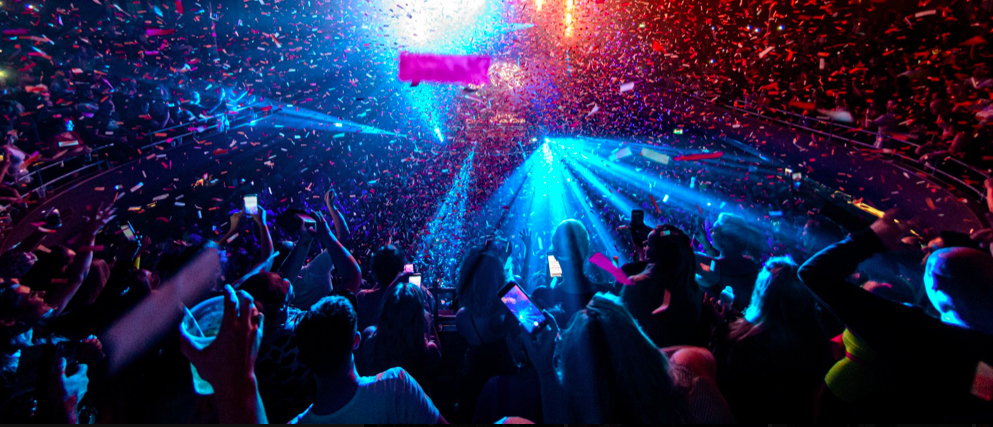 https://www.facebook.com/jbmmusicuk
JBM Events are back with another mouthwatering run of events that features parties in Manchester, Newcastle, London, Leeds, Burnley, Hastings and Milton Keynes. Each one features a tasteful mix of headliners from the vanguard of house, disco and techno such as Craig David, Shaggy, Toots & Maytals, Floorplan, Danny Krivit, Francois K, Pleasurekraft, Craig David Presents TS5, Roger Sanchez, Low Steppa, Crazy P, Todd Terry, Artwork, Pan Pot, Spectre, Mark Knight, DJ Rush, Cafe Mambo, Green Velvet, Do Not Sleep, Retro, Paula Temple and Imogen, with the world famous Retro and specially themed 90s and reggae nights also included featuring Toots and The Maytals, Aswad, David Rodigan and more.
In only one year, Jorge Meehan and Brian Murphy's JBM Events have established themselves as one of the country's foremost party promoters and draw on over 20 years of experience of hosting events. Last year alone they booked 328 artists, hosted 64 events, had 53,298 attendees, held music shows and festivals in seven different UK cities and was nominated as 'Best Large Club Promoter' in Skiddle's 18th Birthday Awards. In 2020 the company's festival count exceeds 20 with the hope to attract over 120,000 attendees this year alone not to mention booking over 150 music events across the country.
Each event they host is focussed on getting the details right, so you can always be sure that the mesmeric lights, epic sound systems and close knit atmospheres are unlike any other you have experienced. They take place in leading venues up and down the country and deal with the most assured and iconic brands, DJs, labels and artists in dance music. The latest schedule is another bold statement of intent that covers plenty of the electronic spectrum and with the launch of seven new festivals will take their festival count past the 20 mark.
On Feb 8th Haus 22 host Detroit royalty in pioneering house and techno pair Floorplan aka father and daughter duo Robert and Lyric Hood at underground cavern Gorilla. The same venue on the 22nd is another special Haus 22 event as Pleasurekraft, Spektre and OC & Verde stop by as part of their UK cosmic techno tour.
On February 28th at Hidden, Haus 22 host again with Augmented, this time with a three hour set from Chicago's hard techno don DJ Rush, and the same night sees Augmented present an all night long set at Joshua Brooks from Toolroom label boss and global house ambassador Mark Knight. As well as La Discotheque with Body and Soul pair Danny Krivit b2b Francois K, Artwork, Crazy P, and Jamie 3:26 at Albert Hall, and 90s Baby at The Steel Yard in London. February also includes chart topping house talent Low Steppa presenting Boiling Point at intimate Newcastle space World Headquarters.
Drum & bass fans will be counting down to Playaz Manchester at Albert Hall on the 6th with key talents DJ Hype, Hazard, Problem Central, Watch The Ride, Sub Zero, Annix and many more all bringing a wide sphere of sound. The same venues welcomes some Balearic bliss and years of dance heritage when Cafe Mambo host on March 7th with Riton, Weiss and Tough Love, and Low Steppa's Boiling Room then lands at HiFi Club in Leeds on the 13th.
Do Not Sleep is the edgiest night in house music with a key party in Ibiza, and on March 14th it comes to Albert Hall with Pan-Pot, Darius Syrossian, East End Dubs and Sidney Charles all serving up the no frills grooves. On the same night, Berlin favourite and dark techno renegade Paula Temple links with NTS host Imogen at Hidden, and then Low Steppa comes to Gorilla on the 20th.
In April, the 4th is a huge Garage Nation party at Manchester's Albert Hall with DJ Pied Piper, DJ Luck & MC Neat, Artful Dodger, Oxide & Neutrino and plenty of others. Do Not Sleep also returns on Easter Sunday with Green Velvet, Richy Ahmed, Darius Syrossian and Seb Zito at Planet Ice in Milton Keynes.
The rest of the year also promises 90s Baby at Albert Hall on May 1st, ABODE Bank Holiday Special on May 8th for a 10 hour marathon at Albert Hall, Retro in the Park on July 4th in Burnley, Hastings Reggae Festival at The Oval on August 1st with Shaggy, David Rodigan, Channel One, Eva Lazarus, General Levy, Prince Fatty and many more, and The Milton Keynes Reggae Festival on August 15th with Toots and The Maytals, Aswad, David Rodigan, General Levy, Mungos HiFi, Channel One, Levi Roots, Iration Steppas and more. Last of all is Southern Sunset Festival on Saturday September 5th with Craig David Presents TS5 at The Oval in Hastings.
This is a bold and adventurous series that takes in the very cutting edge and is set to confirm JBM Music as a vital player in the contemporary dance music landscape.